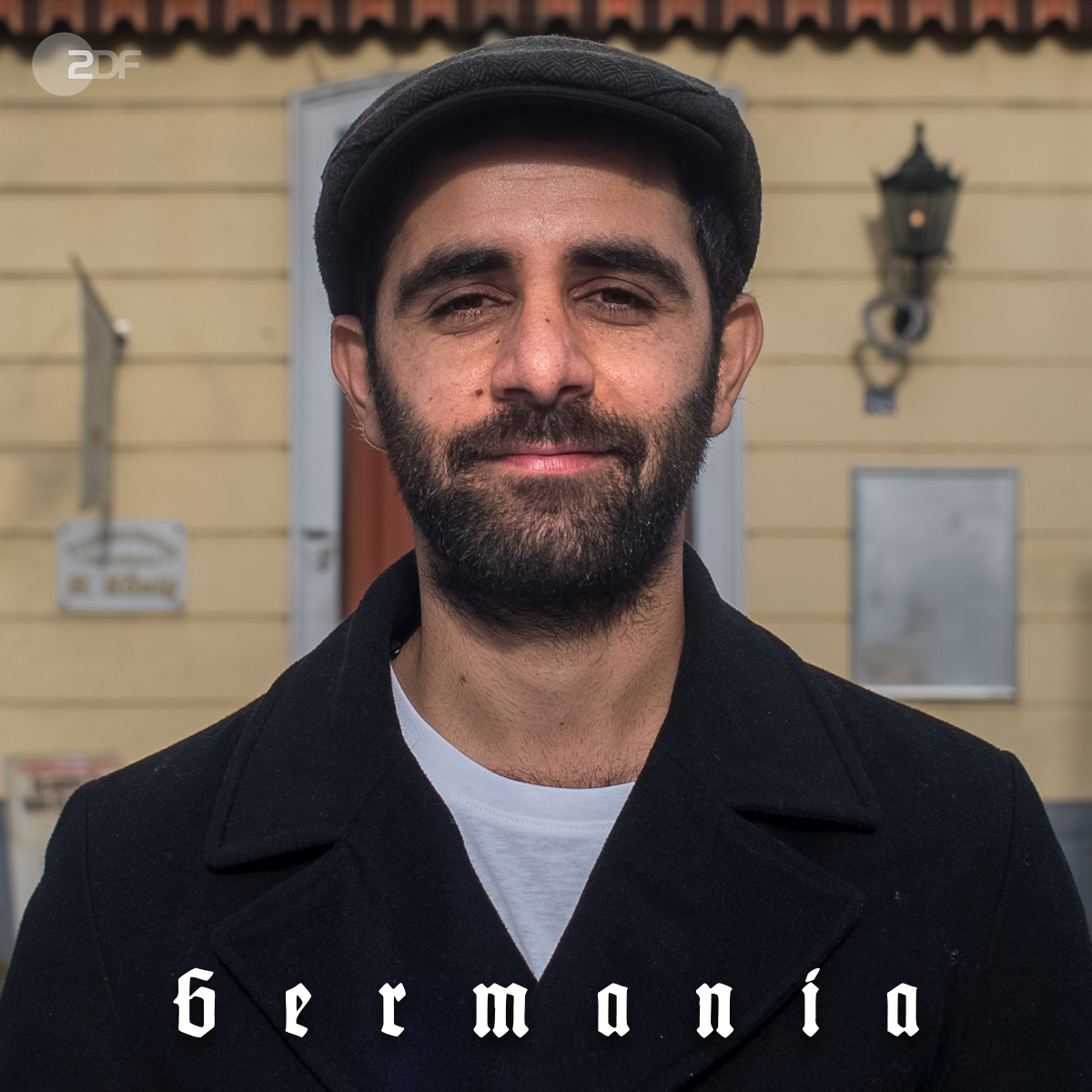 is now online in the new episode of GERMANIA!
Erol Afsin
German actor with Turkish-Kurdish roots
Erol Afsin lives in Berlin, but regularly commutes between his adopted home and Istanbul. The German actor speaks Turkish, Kurdish, English and some Arabic, which he was able to prove, for example, in the TV multi-part "Brüder" directed by Züli Aladag in the leading role of Tariq.
Erol Afsin studied acting at the Folkwang Universität der Künste. Before he came to Germany, his dream was actually to study at the State Conservatory in Istanbul. To realise part of this dream, he took the initiative himself and initiated a partnership between the two universities. Thus, Erol deservedly became the first Erasmus exchange student.
While still a student, he appeared in front of the camera for the Oscar-winning film "Mustang". In addition to several film and television productions in Germany, his career immediately took off internationally. Thus, after graduating, he played continuously in the US series "Homeland". The film "Green", which was shot in New York and in which Erol Afsin played the title role, received the US Jury Prize at the Sundance Film Festival. And with the French production "Les Filles du Soleil" directed by Eva Husson, he was in competition at the Cannes Film Festival. The film "SAF", in which he played another leading role, celebrated its world premiere at the Toronto International Film Festival.
In 2021 he appeared in front of the camera as Emre in the ZDFneo series "WIR", which is currently available in the ZDF-Mediathek. Season 2 will also be released soon on ZDFneo. Erol has also toured Palestine with various theatre productions.
At Germania, he spoke about his family, his concept of home, integration, impressive films and the revolution in his small world.