Kerstin Neuhaus founded her agency in November 2014.
We represent clients in film, television, advertising productions and stage productions.
In addition to providing excellent German actors, we place particular emphasis on finding the right Scandinavian actors for you.
From the start, we make sure that we coordinate our work closely with our clients' requirements and advise and support our actors as we select them for hand-picked productions.
Since 2017, the Agentur Kerstin Neuhaus has been giving receptions at the film festivals in Munich and Berlin together with wonderful colleagues.
Kerstin Neuhaus attaches great importance to networking and direct exchange in the industry and can therefore regularly be found at many film and television festivals in Germany and abroad.
(e.g. Munich, Berlin, Hamburg, Cologne, Baden-Baden, Cannes, Stockholm).
If you have any queries or would like to know where to find the right actor for your production,
please feel free to contact us.
Agentur Kerstin Neuhaus
We look forward to working with you!
A dance graduate of Folkwang University in Essen, Kerstin Neuhaus spent many years as a dancer, actor and choreographer at various German theaters.
This was followed by numerous tours and guest performances, and her professional activities took her to Belgium, France, India, Israel, Sweden, Switzerland, Slovakia and the US, to name but a few.
Kerstin spent several years working in artists management for a private theater and was part of the ICEM organizational team of Folkwang University for the "ex-machina" festival.
Member of the

of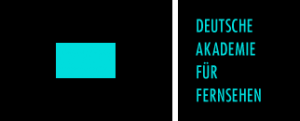 and of

Friends